About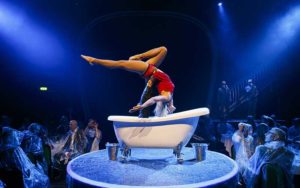 Jimmy & Anna began to work together and develop their acts in 2003. They received their circus training, from two coaches from Las Vegas, a trainer from Cirque du Soleil and several Circus School in Sweden. The hard training gave quick results, they got the great confidence to be the first acrobats to perform onboard the world's largest cruise ship, Royal Caribbean's newly launched Freedom of the Seas. The following year, they took out RCCLs next relaunch, sister ship Liberty of the Seas.
They have created a name for itself in the cruise industry and many different production companies give them regular job offer. The duo has also received incredible offer from the familiar and established the Big Apple Circus in New York and also Disneyland Paris (as Tarzan and Jane!). They have also appeared on American television and was in summer 2008 certified for Canadian performers Cirque Du Soleil – the world's largest production company of circus and variety shows. 2010, the duo did three giant shows in India, among others, in honor of an Indian prince.
At home in Sweden, I am sure you have seen them in the TV. Last in the Eurovision Song Contest 2011 in one of the contestants contributions and also in the opening number in the finale in Stockholm Globe Arena. Before that they entertained the entire Swedish population in TV4′s "Talent 2008″ and the TV-show "After Ten". In autumn 2009 they participated in TV4 Skåne portrait series "The meeting" which was filmed at Luftkastellet, Malmö
They also put icing on the cake at several corporate events, openings, product launches, conferences, etc. To name a few, SCA, the Swedish Chamber of Commerce, Restaurant Glasklart, Mattson, Malmö Municipality, Assessio, Inauguration of Malmö Citytunnels glass house, Inauguration of the White Eagles first shovelful etc. Last fall 2011 inaugurated the Copenhagen Malmö Port's new huge crane. When the couple was really trial by fire when they were lifted 40 feet up from a container with 800 balloons with wind speeds of up to 22 meters per second. What a success! Other challenges were Malmö's outdoor iceshow and also performing from a hot air balloon that was raiese with a giant crane at Malmö's May Day Celebration and Eurosport Skating Gala which was broadcast throughout Europe where Jimmy and Anna flew high over the ice to the Swedish well-known rock band The Poodles.
As if these challenges were not enough the couple have broadened their knowledge and are now also trained stunt actors certified by the Swedish Stunt Group in Stockholm. Perhaps you saw Anna in the Union's recent commercials on TV and the big screen where Anna falls down from a 7 meter high tree?
The success continues and now you see them perform in the circus building in Copenhagen for three to five nights a week with a variety of astonishing acts.
About Jimmy & Anna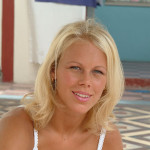 Anna Netterlid grew up in a small village, Bjärred outside Lund. Anna started her gymnastics career in Bjerreds Gymnastics Association at age 5 and has several medals at national level in gymnastics squad. She started dancing early ballet, jazz, street, modern and has worked as a professional artist since the age of 18. She has been seen in musicals in Sweden and shows around the world, for example, Jesus Christ Superstar, The Chorus Line and History of Breakdance.
After finishing high school at Cathedral School bilingual program Anna did audition and entered the three-year musical education at The urdang Academy in London. Anna graduated in the summer of 2002 in London and flew directly to the U.S. to begin rehearsals for Celebrity Cruises Infinity.
Anna is also dance and rhythm teacher and has taught as sports teacher at Malmö University and at several dance schools. In addition, Anna has studied pedagogy and human resource at Lund University and business administration at Mid Sweden University in Östersund. She has led dance gymnastics and physical education both at school and at the elite level in the sports sector.
Along with Jimmy Andersson, Anna has also shot and authored a new educational and training videomaterial for sports teachers, students and gymnastics associations. Learn more at www.succemedidrott.se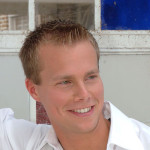 Jimmy Andersson grew up in Kämpinge GF's gymnasium located in Höllviken a village south of Malmö. His gymnastic talent has earned him many good titles with the men's team; 5 SM Gold, bronze medal at the Nordic Championships and bronze at the European Championships. He represented Sweden in the individual gymnastics at Em in Russia in 1998 and was also with the Swedish team in the United States where he earned a strong 17 th place in the World Cup of Power Tumbling.
Jimmy developed the Swedish Gymnastics Federation trampette Education in 2001 and was responsible for the production of the interactive tutorial movies. He studied physical education and leadership for 1 ½ years in Svendborg and Ollerups gymnastics college in Denmark. He has been employed as a lecturer at Malmö University sport teacher training and started a research project that has resulted in a modern training videomaterial for physical education teachers and gymnastic associations with Anna Nettrelid. Learn more at www.succemedidrott.se
Jimmy is also nearing completion Master of Science degree in Chemical Engineering at Lund University in Lund and has also studied business at Mid Sweden University in Östersund. Since 2004, Jimmy appeared as A professional acrobat with Anna.
Today the aerialist duo live in Lomma, a village north of Malmö and has a son named Hugo.