Show and Event
Event
Do you need someone who hands over an award at a spectacular and memorable way? Or someone who swings on the chandelier before dinner starts? Do you want your opening ceremony to be extraordinary? – Why not cut the ribbon in the air, or pull the curtain from a newly launched product from the ceiling! Would you like to offer something extra and grab everyone's attention before or between speakers. Do you have special VIP guests invited, what about an extra show just for them.
Flying in silks, straps, web or the lyra, Jimmy and Anna truly thrills and astounds the audience of any event with their beauty and grace in spectacular acts. Combining strength, trust and love, high in the air, they create an artistic experience you will never forget.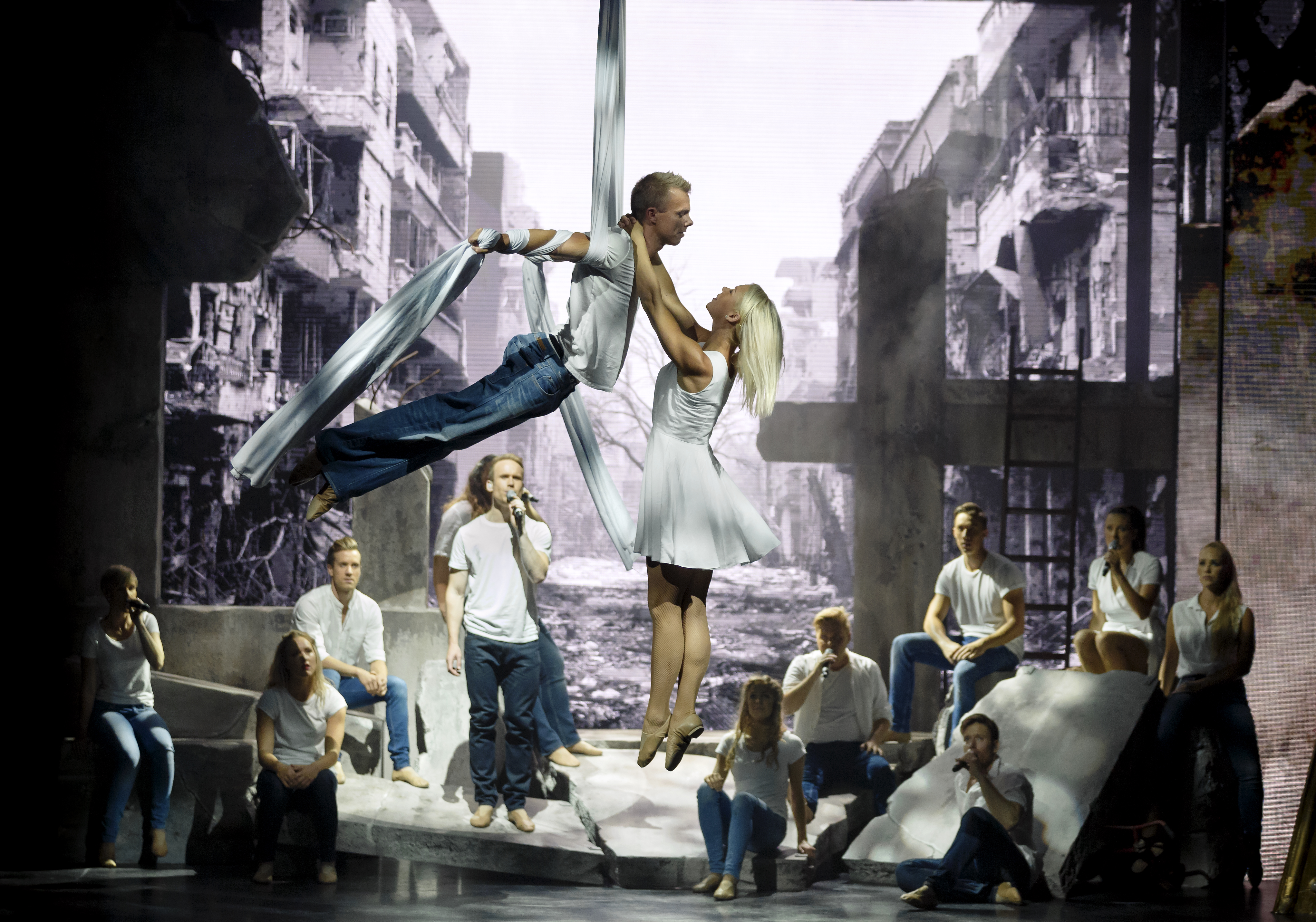 Show
Do you need special effects at high altitude in your production? An amazing aerial highlight in the show? The acrobatic duo often work with singers, musicians and dancers. Jimmy and Anna has experience from many shows, musicals and productions.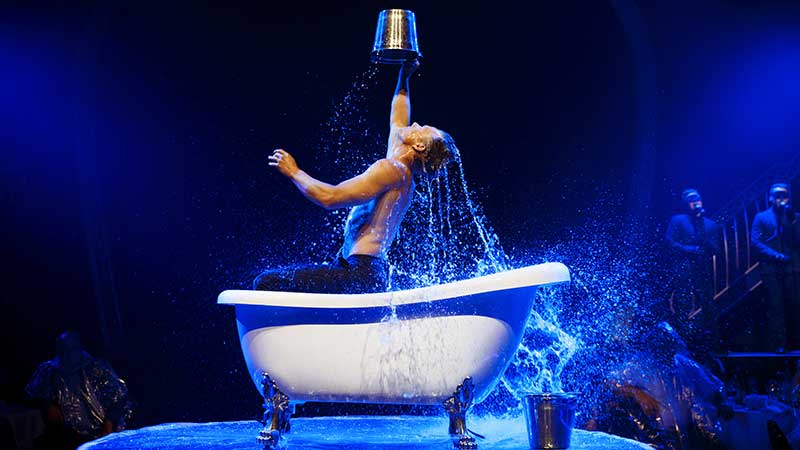 Outside Show
Jimmy & Anna also performs outside flying in cranes which creates a magic setting with the sky as background